Interested in a career at Smokin' Willy's? We'd love to meet you!
Check out these videos about Smokin' Willy's!
Next, we'd like you to get to know us a little bit more by taking a look at these articles (click the link to read the article)...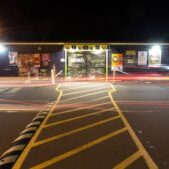 How Working In a Smoke Shop Could Be The Best Career Move You'll Ever Make
When I first met William Manzanares we spent a long time talking about employees. Not just his employees, but the whole concept of what employees mean to a business. I've worked for a few companies that focused primarily on the more tangible aspects of business like sales and expansion while disregarding major issues like poor retention and low moral. In other words, employees were treated more as a means to an end, rather than the core of the company itself. When we started talking about the employees of Smokin' Willy's, I couldn't believe how passionate he was about them.
Would you read a book to get a job?
In "The 10X Rule: The Only Difference Between Success and Failure" author Grant Cardone writes that the average worker only reads one book a year and the average CEO reads 60 books a year – 60 books!
Smokin' Willys is passionate about providing every opportunity to people to educate themselves and find the path to success. One way is through the years of business knowledge that we've compiled into our article library which you can access for FREE.
NOTE: Clicking will open a window/tab so you can continue with your application when you're ready.
Ready to go? Let's do this! Just fill out this short application form below...
NORTHEAST TACOMA
6212 29th St NE
Tacoma, WA 98422
(Click for map)
(253) 344-1323
info@smokinwillys.com
OPEN 24 HOURS!


72ND & WALLER
3008 72nd St E
Tacoma, WA 98443
(Click for map)
(253) 301-2755
info@smokinwillys.com
Hours:
Monday-Friday: 4am-Midnight
Saturday: 6am-Midnight
Sunday: 6am-11pm