- Drive Through Convenience Store and Smoke Shop -
Welcome to Smokin' Willy's home on the web! Smokin' Willy's drive-thru smoke shop is Tacoma's and the South Puget Sound's premier smoke shop. Now with TWO convenient locations, Smokin' Willy's is a convenient stop no matter where you are or where you're going in town. And speaking of convenience, Smokin' Willy's offers two drive-thru lanes for super fast service. Why get out of the car in the rain when you can just drive through? Stop by and see us today for all your tobacco and convenience store needs. Thanks for visiting!
Smokin' Willy's in Nicaragua: The 2018 Perdomo Factory Tour
Meeting someone who takes pride in their craft often leaves you with a feeling of inspiration. When the president of the world's finest cigar company spends two solid days teaching you everything there is to know about making cigars, it'll leave you with a new idea of what "pride in craftsmanship" means.
So when William Manzanares of Smokin' Willy's offered me a spot on his tour of the Perdomo Cigar factory in Estelí, Nicaragua, my reaction was a somewhat toned down version of, "Fuck yeah, I'll go to Nicaragua!" I knew essentially nothing about cigars and, to be perfectly honest, I didn't care to know any more than that.
Read More...
NORTHEAST TACOMA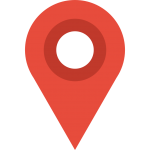 6212 29th St NE
Tacoma, WA 98422
Call us at (253) 344-1323
*Our text ahead ordering service is temporarily down. Sorry for the inconvenience
OPEN 24 HOURS!
72ND & WALLER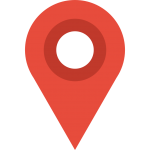 3008 72nd St E
Tacoma, WA 98443
Call: (253) 301-2755 melissa@smokinwillys.com
Hours:
Monday-Friday 5am to midnight
Saturday 6am to midnight
Sunday 6am to 11
Join our mailing list and get all kinds of great stuff delivered straight to your inbox!